The Official Website of Kyoshi Gary Simpson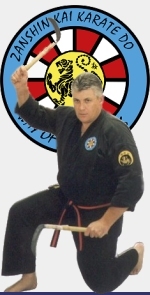 35 years in karate
15 years in motivation
[
more >>
]
Zen Garden > Maybe the Time Has Come for a Woman to Sit in the White House
There has never been a woman President of the USA. Maybe that time has come. Could Hillary Clinton become that person? Support for her seems to be growing on a daily basis.


There has never been a woman President of the USA. Maybe that time has come. Could Hillary Clinton become that person? Support for her seems to be growing on a daily basis.

Why not a woman in the White House?

Clearly, men are more warlike in nature. That has been proven throughout history. Look at all the wars. Who were the proponents? All men. Look at the major atrocities that have been committed in the name of... well, whatever. All men.

The world has had enough violence. The prospect of WWIII is not one that many of us would want to consider. Nor is the prospect of all this ongoing bombing and mutilation that we see plastered all over our television screens every night. What does it achieve?

The war in Iraq was hailed a success and a victory for freedom by President George W Bush after US troops stormed the country to rid the world of weapons of mass destruction. Those weapons were never found. The information was flawed.

Years later mass murder, slaying, bombing and the loss of US troops is still a daily event.

Maybe Hillary Clinton will bring the troops home if she is elected. Maybe not. All politicians are guilty of not fulfilling their election "promises." Somehow, things mysteriously "change" after they are voted in. All of a sudden they are presented with the "true" facts. This, they then say, changes their original perspective.

In a speech delivered on 31 October, 2006, Mrs Clinton, talking on foreign policy, said: "If you look at the dangerous situations we are facing today in Iraq, Afghanistan, Iran, North Korea, the proliferation of deadly weapons, the prosecution of the war on terror - you will see the same mistakes repeated over and over." Those words suggest a new approach. What that approach would be is intriguing. Certainly she is hinting that she has the answers.

If elected, Mrs Clinton will have to address, among pressing domestic issues, the following international issues:
insurgents in Iraq and Afghanistan - their destabilizing actions thwart every peaceful initiative,
threats coming from Iran over its nuclear "rights" - while in the same breath its own President stating that he wants to blow Israel off the map,
ongoing nuclear weapon brinkmanship from North Korea - its President openly challenging all and sundry while testing nuclear explosions and firing the missiles capable of carrying them,
terrorist lunatics pushing death and destruction all over the world - it is inevitable that they will eventually procure dirty bombs, biological weapons or even nuclear suitcase bombs.
Whoever wins the job, one thing is patently obvious - the agenda will be overflowing with ongoing global and internal crises of monumental proportions. While Geena Davis is able to handle these crises with great aplomb in her role as the first female US President in the series "Commander in Chief," the reality for Mrs Clinton, should she win the coveted position, will be vastly different.
About the author: Gary Simpson is the author of eight books covering a diverse range of subjects such as self esteem, affirmations, self defense, finance and much more. His articles appear all over the web. Gary's email address is budo@iinet.net.au. Click here to go to his Motivation & Self Esteem for Success website where you can receive his "Zenspirational Thoughts" plus an immediate FREE copy of his highly acclaimed, life-changing e-book "The Power of Choice."
Gary Simpson is a 7th Dan karate master who teaches self defense, motivation, self help and wealth building to students around the world through home study courses. You may reprint this article as you include this author credit and an active link to his web site.

Finance - Self Help - Motivation - Self Defense - Personal Growth
MotivationSelfEsteem.com