The Official Website of Kyoshi Gary Simpson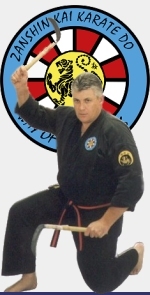 38 years in karate
18 years in motivational training
[
more >>
]
Site Map for the "ZENITH MENTORING & LIFE COACHING INTERNATIONAL" Website:
Note: This site map only shows the main aspects of the site and not ALL of the site contents. This page has been set up to assist you to navigate this large motivation, self-esteem, wealth creation and self defense site.


Home

Note: The following are the main navigational pages of this site:

INTERNET RELATED ARTICLES:

Note: These articles, written by Gary Simpson, expose many of the internet scams used by the so-called "gurus" of internet marketing.




GUEST ARTICLES:

Note: These are special articles written by SPECIAL people.




ACHIEVER INTERVIEWS:

Note: These interviews were conducted by Gary Simpson who regularly interviews HIGH ACHIEVERS on the internet.




SELF DEFENSE & MARTIAL ARTS RELATED ARTICLES:

Note: If you are looking for information about how to protect and/or defend yourself then check out these articles.




ON-LINE SUCCESS SEMINARS:

Note: ALL seminars written and edited by Gary Simpson from transcripts of on-line interviews conducted by Peter Sinclair.